FBC Comanche Youth
Glorifying God, Making Disciples, and Magnifying the Name of Jesus!

Sunday Morning
Join us after Sunday worship for brunch and Bible study as we learn about more about God's Word!

SNF (Sunday Night Fellowship)
Sunday Night Fellowship is where our youth gather together to learn more about how to be disciples for Jesus Christ!

Wednesday Nights
Starting at 6pm, join us as we eat free food, play fun games, and worship our Lord by singing and learning about what God's Word is saying to us!
Hey Comanche! Welcome back to school and a year of fresh starts! God has mighty things planned out for us. Let's be sure to get on board and be a part of the greater things He is doing. Be sure to check out this page for updates along the way! STUDENTS!!! Don't...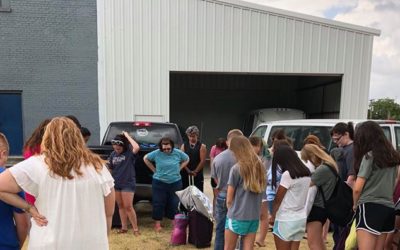 Phillip has been on the job for one week, and he and the youth are already headed out to Intensity Youth Camp! Please be in prayer for their week at HOTBE!
ACTIVITY CALENDAR
Stay up to date on all the happenings in our Student Ministries department.
Mark your calendars for all of our Summer activities and be sure to check back frequently.
August

2018

Mon
Tue
Wed
Thu
Fri
Sat
Sun
Keep in Touch. Voice your Prayers.
Have a prayer request to submit?  Want more details on our Student activities?  Let us know!
Contact Us