Meet Our Caring Staff
Office Hours:  Monday-Thursday  from 9am to 12 noon, 1pm-4pm.  | Friday 9am-12 noon.
Church Location: 407 North Houston St.  Comanche, Texas 76442
Telephone : (325) 356-2051
Van Christian
Senior Pastor
My name is Van Christian, and I am blessed to have been the pastor of First Baptist Church, Comanche since 1997. Prior to coming to Comanche, I served as the pastor of Round Grove Baptist Church near Dublin for eight years, and the pastor of Huckabay Baptist Church near Stephenville for five years.
I was born and raised in Stephenville, the fourth generation of my family to live in Erath County. I have a B.B.A. from Tarleton State University, and an M.Div. and Ph.D. from Southwestern Baptist Theological Seminary.
My wife, Terri, and I have been married since 1985, and we have two sons, Zac and Zeph. Terri teaches first grade here in Comanche. Our family is active in school and local events, and we love being residents of such a great community.
TC Baack
Minister of Students & Missions

My name is TC Baack, and I began my ministry at FBC in 2016. I was born and raised in the Pineywoods of Palestine, Texas. Afterwards, I moved to Waco to attend Baylor University. I graduated from Baylor with a B.A., and then went on to earn my Masters of Divinity at Baylor's Truett Theological Seminary in 2014.
Prior to my arrival at FBC Comanche, I served as the Minister of Global Missions at Calvary Baptist Church in Waco, and I also had the opportunity to preach in many local churches during my time at Truett. I have had the privilege to go on several domestic and international mission trips, serving in places such as Alabama, Colorado, Tennessee, Texas, and overseas in Lebanon. One thing I love about FBC is our commitment to missions, which includes going out into our community to serve others, and supporting missionaries in the U.S. and across the world who have given their lives to serve Jesus and others.
In my free time, I enjoy playing video games (Madden and FIFA are my favorites), cheering on the Baylor Bears, reading, and attempting to log steps on my Fitbit.
Vic Watson
Minister of Music & Senior Adults
My name is Vic Watson. I have served here at First Baptist Church of Comanche as Minister of Music and Senior Adults since 2007. I am a native of Odessa, TX where I first came to know Jesus Christ as my Savior and Lord while attending First Baptist Church as a child and youth. I completed high school in Odessa and then attended and graduated from Texas Tech University, receiving a Bachelor of Business Administration degree in 1974. I was employed several years in the fields of accounting and business as a Certified Public Accountant. After several years of involvement in music and other ministries of my local church, including various mission trips to Brazil, Russia and Australia, I experienced the call to music ministry in 1993 – first serving bivocationally for several years in Lufkin, TX. In 2005, I experienced the Lord's call to full-time ministry and served in various music supply capacities before being called to serve here at FBC of Comanche.
My wife, Jean Ann, and I have three children: Aaron (of Ft. Worth, TX), Rachel (presently living in Marshall, TX), and Philip (presently living here in Comanche).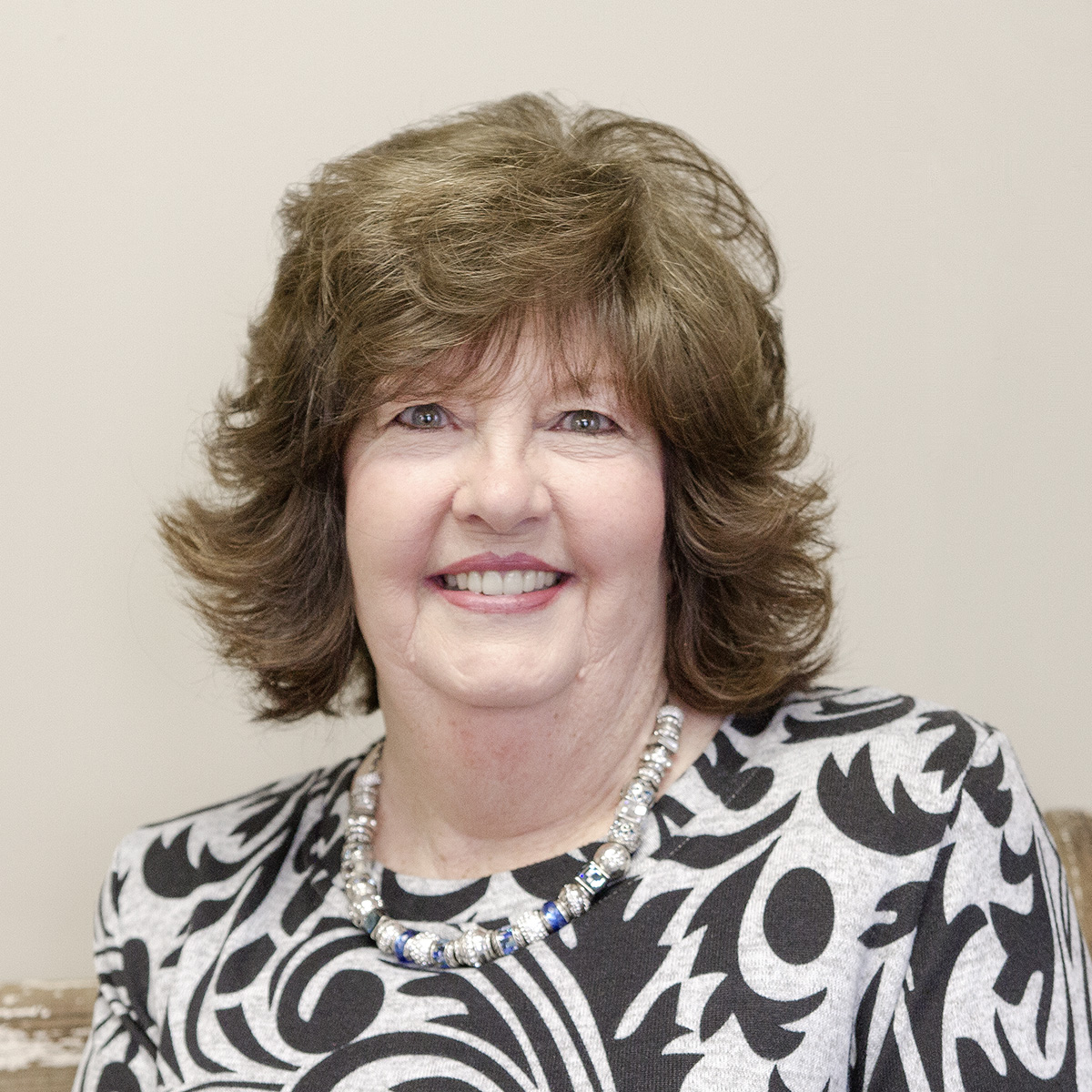 Brenda Damron
Financial & Pastor's Secretary
My name is Brenda Damron. I became Financial/Pastor's Secretary in January 2004 after serving as Church Secretary in 2003. I had spent the previous 31 years as a stay-at-home wife and mother. I grew up in Brownwood, graduated and went to Texas Tech and in 1972 married Jerry Damron. We attended Bethel Baptist Church until we joined First Baptist Church Comanche in 1977 where I taught Children's Sunday Shool, Mission Friends, GA's and worked in VBS and with the Savior's Super Singers for many years. Jerry and I have three grown children: Carter, Heather and Haley, daughter-in-law Toni, and grandson, Calder an son-in-law Josh Pulliam and granddaughter Hadley. I enjoy watching sports of all kinds, needlepoint, quilting, reading and being with family and good friends.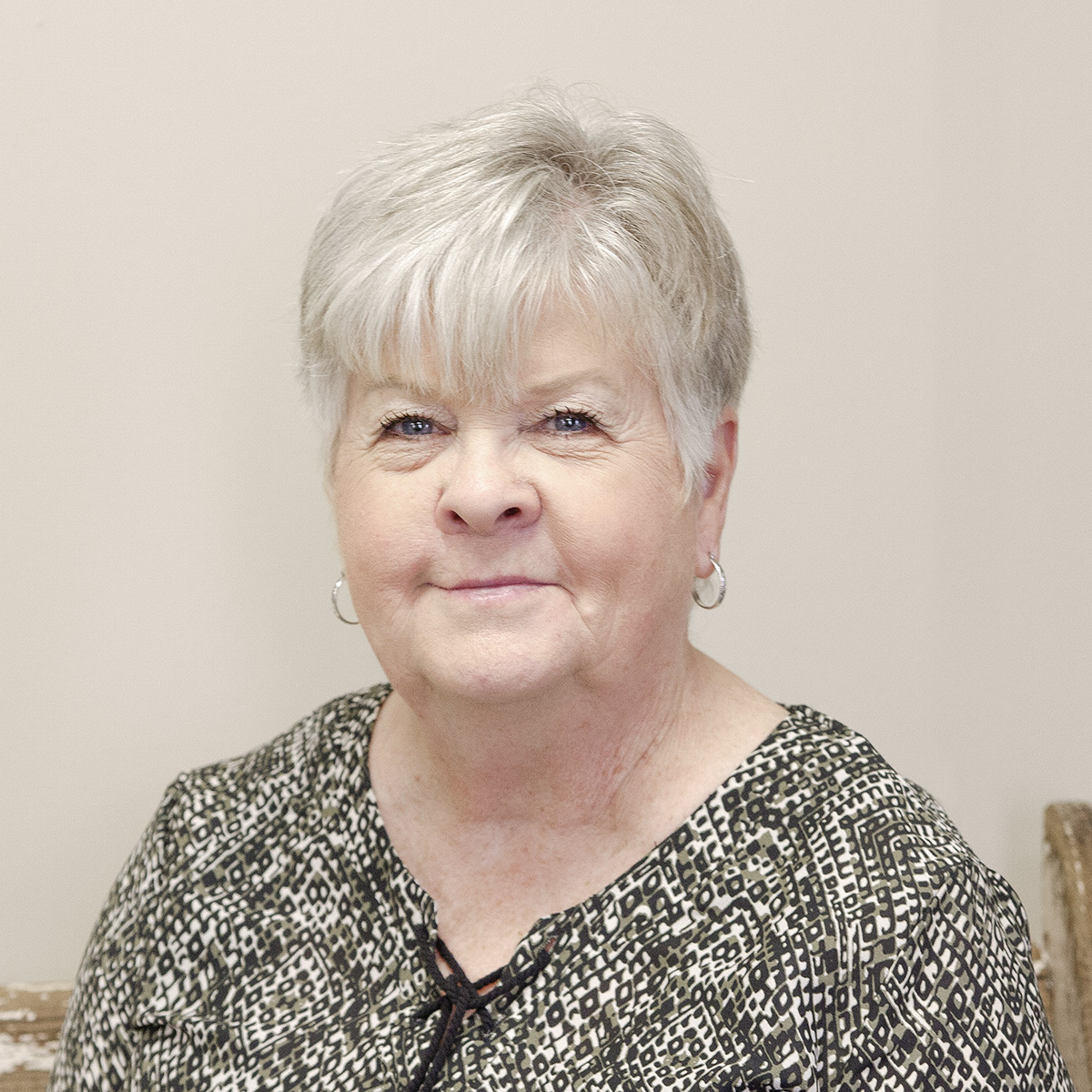 Carol Farley
Church Secretary
My name is Carol Farley, and I was born and raised right here in Comanche! I attended FBC Comanche from early childhood all the way through high school. I joined the staff of FBC as secretary in March 2004! I have two daughters, two son-in-laws, and five grandchildren: Britni and Adam Huggins and their children Crew & Kylee of New Boston, TX, and Courtney & Cody Jordan and their children Lance, Luke, and Logan of Grand Blanc, MI! In my free time, I enjoy cooking and reading.